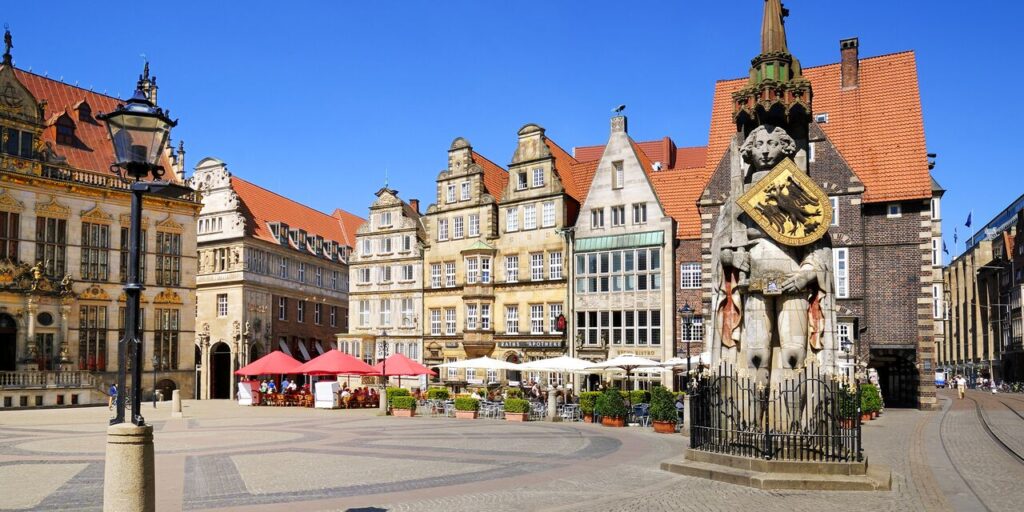 Find Weed in Bremen:
Bremen is a city straddling the Weser River in northwest Germany. It's known for its role in maritime trade, represented by Hanseatic buildings on the Market Square. The ornate and Gothic town hall has a Renaissance facade and large model ships in its upper hall. Nearby is the Roland statue, a giant stone figure symbolizing freedom of trade. St. Peter's Cathedral features medieval crypts and twin spires. For tourist visiting Bremen for the first time and searching for the best place to get weed, our travel guide provides tips.
You can share your ideas about weed in Bremen in the comment section below.
Cannabis Laws in Germany – Cannabis laws in Bremen
Is weed legal in Bremen, just like any other cities in Germany is legal for certain limited medical contexts, but illegal for recreational usage, though possession of minor amounts is not always prosecuted. As of 2022, approximately 4 million adults in Germany use cannabis.
After the 2021 German federal election, the resulting coalition announced in their coalition agreement they plan to legalise cannabis for purposes of recreation, although concrete legislation to this effect has not yet been introduced.
You can share your ideas about weed laws in Bremen in the comment section below.
How and Where to buy weed in Bremen
Bremen is a city where it is not difficult to find marijuana, although the quality of the street weed is not fantastic. The Viertel neighborhood is your best spot to get weed in Bremen, due to the abundance of pubs and clubs. Hence you can often come across weed dealers at night when you stroll around the neighborhood. Always another good spot where you can get marijuana in Bremen is around the University enviroment, where you can often come across student smoking. There are high chances for a student to help you with his dealer's contact if you ask for help.
Price of weed and hash in Bremen: You should budget 10 – 15 euros per gram for top quality marijuana. While hash is cheaper, you can get it for 5-8 euros. Before you pay, always inspect the quality of the weed to avoid being trick.

Kindly share your experience on how and where to get marijuana in Bremen in the comment section below…